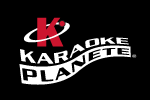 CD+G Builder
Try again
We're sorry. Your search returned no results.

We're sorry. Your search returned no results for one of the following reasons:
The request is too large; Example "The"
The request is too complex; Example "Karaoke I Want to sing till I die in CD graphics from Tom J. Smith"
Simply because of a faulty keybbboard
Try again without using apostrophes and special characters; Example for "

Don't Stop Movin'

" write only "

Stop

"
Try again searching by producers
Try a new search through 47 308 songs
Search by Musical Style
Search by Language
Do you recognize the name of a manufacturer?
Links for Kits
Search by Decade
Search by Year
Good research!
Important information: Prices and order are in Canadian Dollars (currency converter: CAD). Other currencies are available using PayPal. The price list is displayed in the shopping cart. These titles are available at all time. Free international shipping with a purchase of $50. Delivery time guaranteed. Optional express delivery. Music style is an indication only. Picture, language and spelling are as faithful as possible but could differed from the product. The list of available titles and manufacturers are not guaranteed. The songs offered are the highest quality available. These are professional re-creations and not renditions by the original artist.
All rights reserved © www.cdgbuilder.com 2006-2016. A branch of Karaoke Planete®
BitGold - We make gold accessible and secure for payments and savings